It's Top Ten Tuesday (hosted by
The Broke and the Bookish
) and the topic is: Last Ten Books That Came Into My Possession! This is the perfect topic for me as I've recently rediscovered my love of buying books after a Half-Price Books moved in nearby. It's great for my bookcase but horrible for my bank account! I've also been going to the library often but since I've been checking out everything that's remotely interesting, I have too many library books out to narrow the list to just ten.
So without further ado, here are my ten most recent purchases:
1.
Incompleteness: The Proof and Paradox of Kurt Godel by Rebecca Goldstein
- I'm obsessed with mathematical histories and biographies of mathematicians so when I spied this at Half-Price Books, I had to have it.
2.
Madam Ambassador: Three Years of Diplomacy, Dinner Parties, and Democracy in Budapest by Eleni Kounalakis
- Last month, I got to hear the author speak at the Bay Area Book Festival about her experiences as the U.S. ambassador to Hungary. She's such an interesting, forceful and compelling speaker and she was kind enough to sign my copy after.
3.
Exactly Opposite the Golden Gate: Essays on Berkeley's History 1845-1945 by Phil McArdle
- Picked up at the local historical society booth at the festival. As I did my undergraduate degree at U.C. Berkeley, I'm always interested in the history of the area.
4.
Russia: A 1000-Year Chronicle of the Wild East by Martin Sixsmith
- I've been on a Russian history and literature kick lately and this was noted as an accessible overview in a few reviews. Plus, my local B&N, which is rapidly becoming a toy and action figure store, actually had it in stock!
5.
The Physics of Sorrow by Georgi Gospodinov
- For the Bulgaria entry in my European Reading Challenge. Couldn't resist the cover on an expedition to Green Apple Books in SF (couldn't resist a lot of books there, actually. I picked up at least 10 and forced myself to put them all back except for this one!)
6.
Civil to Strangers and Other Writings by Barbara Pym
- I didn't buy this myself but actually won it in a giveaway from the lovely Thomas of
Hogglestock
(formerly myporch). I am a huge Barbara Pym fan (especially Excellent Women) and was thrilled to find a Pym I hadn't yet read. The vintage wallpaper cover is great too.
7.
If on a Winter's Night a Traveler by Italo Calvino
- My first Calvino! Only in the middle of the first chapter, but really liking it so far. My kind of magical realism.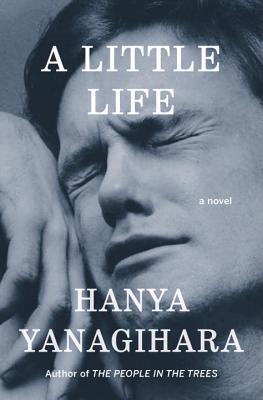 8.
A Little Life by Hanya Yanagihara
- For once, I am reading one of the it-books of the moment. Pleasantly, so far it promises to be as good as the hype.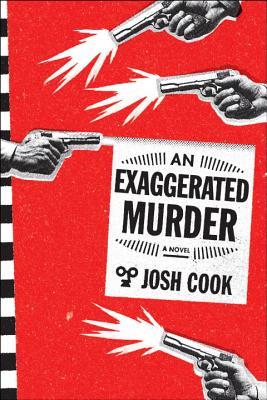 9.
An Exaggerated Murder by Josh Cook
- An homage to Sherlock Holmes and a murder mystery parody combined with multiple references to James Joyce. Sign me up! Found out about him from the interesting, but now defunct 2 Book Minimum podcast.
10.
The Perfect Theory by Pedro G. Ferreira
- A breezy history of the theory of relativity? Totally right up my alley!