I will be going away soon on a short trip out of town and a currently have a serious packing dilemma: Which books should I bring? And how many?
I'll have my Kindle, of course, which contains at least thirty books that I need to read, but because I am hopelessly afraid of being caught with downtime while at the airport, with an uncharged Kindle, I also need to take a book or two (or three) along for bookish emergencies!
Currently, I am thinking about taking a biography of Edna St. Vincent Millay,
Savage Beauty
by Nancy Milford, that I picked up after reading Kate Bolick's book
Spinster: Making a Life of One's Own
. Millay is featured as one of Bolick's five "awakeners" i.e. five women who have influenced her life and Bolick made her sound so fascinating that I ran straight to my Barnes & Noble and picked up Milford's biography.
I also have a book about the creation of the 2010-11 Vancouver Canucks team that made it to the Stanley Cup final - Ice Storm: The Rise and Fall of the Greatest Vancouver Canucks Team Ever by Bruce Dowbiggin - which I have been meaning to read for some time. It has the advantage of being nonfiction (which always can hold my attention), about a somewhat non-serious subject (which means I won't have to concentrate so hard on the plane - always a good thing!)
I will probably also throw in a very light book for the plane, specifically for hours three or four of a flight when you start to feel irritated and antsy about it being over soon. I'm considering a Terry Pratchett since I have never read him and my sister keeps telling me I need to do so immediately. I have a copy of
Equal Rites
, is that a good place to start? I also have an Agatha Raisin; the little mass markets are the perfect size to go in a purse to be read while waiting. Maybe I'll just bring both!
Four books for four days seems about right, yes? Between those and my Kindle I should be set. The Kindle is necessary since I often want to spontaneously pick a book at random while I travel. Since you can't control anything else about your flight, it's nice to be able to pick a book according to your present whims.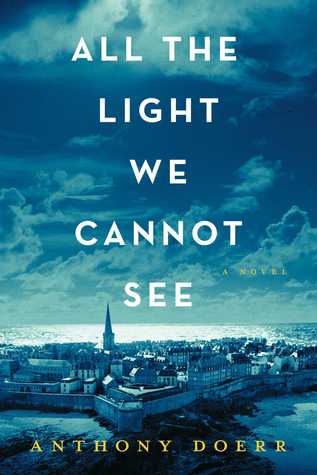 When I get back next week, I'll be starting
All the Light We Cannot See
by Anthony Doerr for book club. I was so happy when we voted on this novel since some of the other choices were not my cup of tea. On a related note, am I being a hopeless snob about Paul Coelho and Mitch Albom? Should I give their books a try? Input would be much appreciated.